On May 1, 2016, Joe Roberts, former homeless youth, began pushing a shopping cart across Canada to raise awareness and dollars to end youth homelessness.  This national trek started May 1, 2016 from St. John's Newfoundland and will end September 30, 2017 in Vancouver, British Columbia. A 9,000km, 17 month journey.
Throughout this journey, The Push for Change will raise awareness and funds by engaging at over 400 school and community events.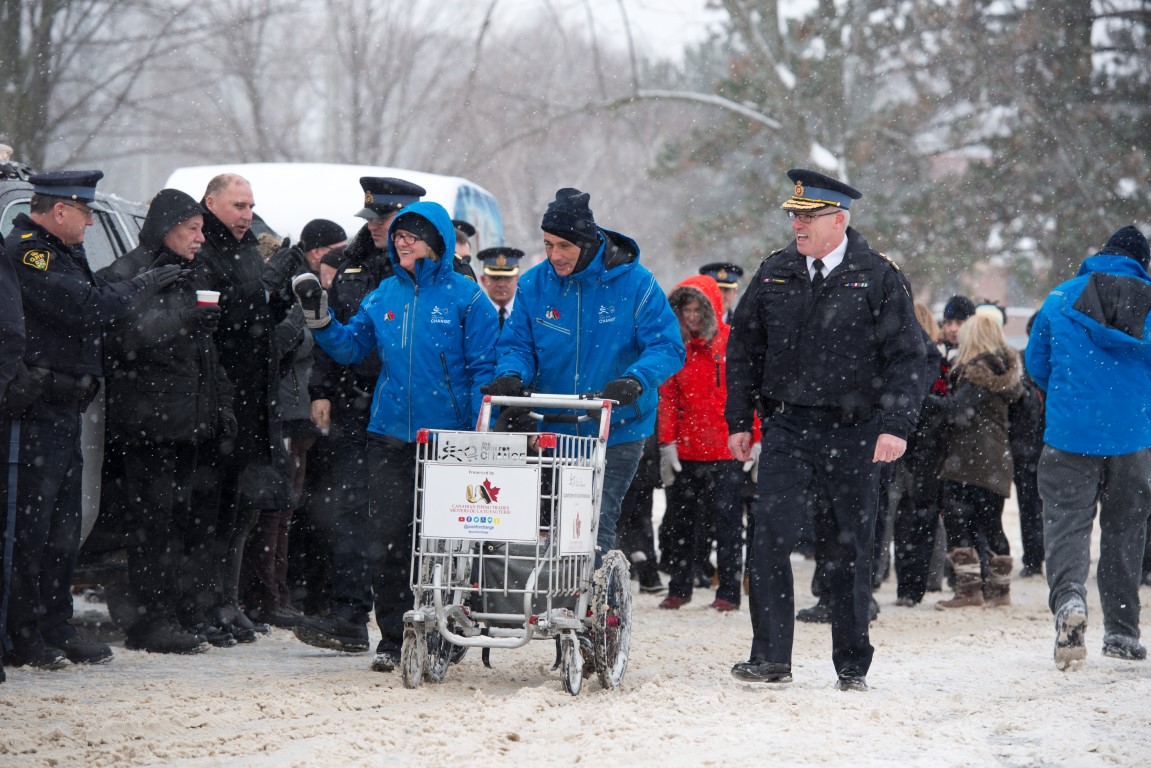 November 28, 2016
The only way society ever creates systemic change is by first understanding there is a problem.
To each and every one who participated in our 1st National SleepOut Challenge on November 25, 2016: congratulations and THANK YOU!
Behind the scenes, collaborators across this country are petitioning the government to invest in the end of youth homelessness.
Raising awareness the way you have also raises the volume of the importance of this issue and why we need to continue to Push for Change.
October 19, 2016
Joe Roberts speaks at WE Day Family in Toronto, ON
Day 263 – Mediocrity
Mediocrity is the well worn path of humanity.  Why? Because it's easy and more importantly natural.  The extra mile on the road of life is not crowded because it's an…
Read More
Thank you to our generous and supportive community partners who have given of their time, treasure and talent, to host impactful Push for Change engagements as we trek through their cities!  You are truly our Champions!  We Push for Change only with your continued support! (If you've hosted an event, and find your logo is missing from here, please contact marie@thepushforchange.com)