Dr. Sean Richardson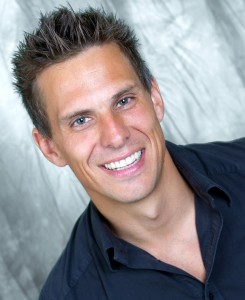 Sean has always felt lucky to have a family that believed in him, and he had always been taught to see the possibility in other people, all people, no matter what their background, race, religion, nationality.
As a PhD in sport psychology, Sean has witnessed that often the biggest barriers to performance in elite athletes are the very human roadblocks that stop all of us – anxiety about judgement and criticism, fear of failure, depressive emotions about self and circumstances, stories of worthlessness borne out of troubled and traumatic past experiences.
Despite a focus in sport, Sean is about more than just helping athletes to be the best – Sean also works with individuals simply fighting for their physical and emotional survival. For 11 years now, Sean has seen that achieving goals is both about applying the mindsets and behaviors of excellence and about the resolution of personal and situational roadblocks. He has developed an intuitive understanding of what starts and stops people from succeeding, a skill that has some people refer to him as a "people whisperer."
The one thing, however, that remains constant for Sean, no matter with whom he works, is this conviction that there is more in a person than you can see, and that there is always a possibility for change. Within Sean, there is an obsession for helping others find their hidden brilliance, looking deeply and discovering the possibility mindset. However, Sean also has observed that nothing worthwhile occurs without hard work – action accountability is essential to create change, and he is committed to driving accountability to actions that fulfill on big possibilities.
Sean moved back to his hometown of Vancouver in 2010, where he met Joe. Sean and Joe now are directors of an organizational consulting company called Pragmatic Thinking, where they are driven by the purpose of helping people in the workplace, and the people who lead them, to step into that space of possibility and high performance.
Sean's contribution to The Push for Change is as a team-mate to Joe, training partner, friend, professional advisor, and strategic partner on everything that will make this project a success. Sean brings the experience of building high performance mindsets combined with the competency necessary for dealing with the inevitable psychological roadblocks that stand in our way.
Read more about Sean's team-mate JOE
Read more about SEAN and JOE'S STORY