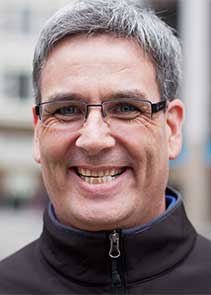 Joe Roberts – as a former homeless addict, who transformed his difficult life to become a successful businessman, has personally experienced the power of possibility thinking in the face of some of life's biggest obstacles, and he is dedicated to sharing this possibility mindset with others who are going through their own challenges.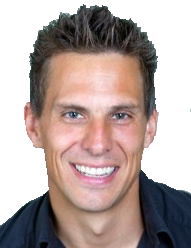 Sean Richardson – as a former elite athlete and holding a PhD in performance psychology, has seen that there is always more potential in a person than they or others see themselves, and he has dedicated his career to helping draw that out of them.
Together, Joe and Sean have a shared passion to help people see more in themselves, in others, and in their circumstances than they currently see, and to help them understand the processes for getting past their biggest obstacles in life.
Our PURPOSE with The Push for Change is twofold:

1. We will not rest until we have created sustainable change for Canadian Youth.
2. We will not be satisfied until we have a nation of people in action – we want to engage Canadians in thinking differently about the extraordinary impact we can have when we work together, and then motivate them to get in unstoppable action to effect change in our country one community at a time.
We want the Push for Change to be much more than a trek to raise awareness and money. We want it to be a call to action, to get involved now, and for the long term. We believe that ending youth homelessness in Canada is possible!
Imagine the difference we can make, if we do this together!
We share an unshakeable belief that change and transformation are possible with the right resources, the right people and the right purpose.
Having witnessed transformation in our own and others' lives, personally and professionally, we have developed a passion for helping others see that there is more to them than they currently see.
Thinking Big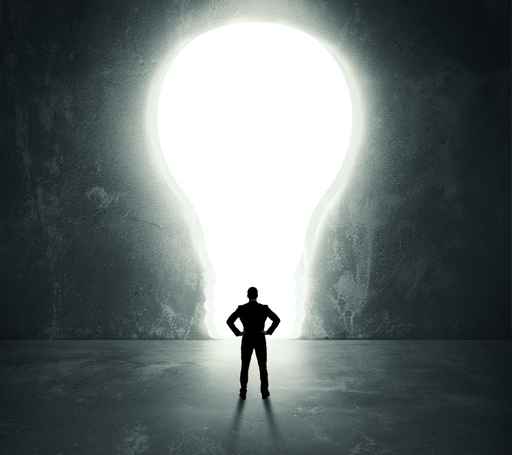 Small actions taken to make a difference are important, but over the past few years, there has been a momentum building for Joe and Sean to take on bigger goals, to step into a greater space of action and to do the scary things that could really have a widespread impact.
It is a heightened sense of urgency that has driven each of us to ask a bigger question: How can I do something that makes a profound difference in this world… starting right now?
The answer for us is to combine our experiences, knowledge and passions to create a major project.
What if we worked together to design something that would do three things?
Inspire a nation with the idea that anything is possible

Raise money and create change for a significant cause

Engage the people in this country to take personal action to make a difference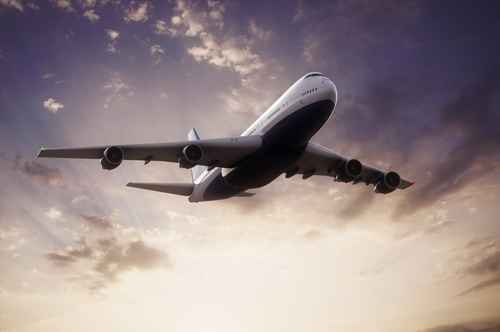 On a business flight from Vancouver to Calgary we were talking about this idea of making a difference, about chasing ideas.
Joe asked Sean – "What is this really about?"… Sean replied: "I guess it is simply about choosing a big goal and figuring out how to achieve it."
We both acknowledged that in going after big goals, you have to start with a strong purpose, which needs to be supported by action, and the inevitable personal and situational roadblocks along the way have to be identified and resolved.
Building the Dream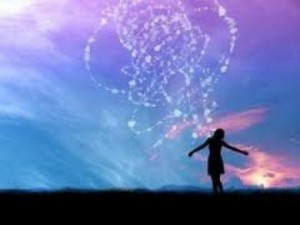 Over the last three years a lot has happened in The Push for Change. The greatest of which is the addition of Marie Roberts as Campaign Director. Marie Joined PFC during the downturn that occurred in the campaign between 2013-14. For a time there was uncertainty as to how/if we would ever get the project off the ground. We needed so much work to move forward.
Marie's expertise in organization and the fearlessness to tackle tasks she had no experience with was what we needed to face the mountain of work in front of us. Over the last few years Marie has managed or overseen these roles: Accounting, Event Coordinator (Canada), Flights, Hotels and Transportation Coordinator, Sponsor and Partner Relations, Website Makeover, Branding, Logistics, Mapping, Transportation Safety – Police Liaison, Conference Coordinator, Budgeting, Purchasing, French/English Translation, Registered Trademark, Charity Governance, Social Media, and the Communications Plan. This is the short list!
On top of all this Marie has been a dedicated Mother of two, the love of my life and the person who has to deal with the emotional meltdowns. Marie is our teams VIP and our CEO (Chief Encouragement Officer).
If we are even remotely successful in our endeavours it will be due to the thousands of hours Marie has selflessly dedicated to putting into operation the dream had on that airplane ride over four years ago.
Choosing to Make a Difference
Canada has a history of spawning extraordinary individuals who have fought the odds and taken on personal journeys that make a difference – Terry Fox and Rick Hansen come to mind…
On that flight, an amazing idea hit us, which would champion Joe's transformational experience and leverage Sean's expertise.
We agreed "Let's work together to create a national project, built around a cause close to our hearts – helping young people reach their full potential.
Focusing on a Cause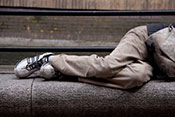 Why youth homelessness? Other than the personal connection for Joe?
Because we now know what needs to happen if we ever want to end youth homelessness. The key is in prevention combined with emergency services and sustainable housing.
Often the issue of prevention is one that is overlooked, but it's the one that offers the best hope for helping young people transition safely into adult hood. It is also the most cost effective and pragmatic approach to investing in a problem that looks like it has no end. If we keep doing what we have always done we will keep getting what we have always gotten.
The annual cost to keep a single youth in the shelter system is estimated to be between $30,000-$40,000.
The cost of keeping a single youth in a detention centre is estimated at $250 a day, or $100,000 a year.
 Canada's total homeless population – estimated by government to be 150,000 and by non-governmental agencies to be as high as 300,000 costs taxpayers as much as $7 billion annually.
So back to that fateful flight to Calgary… the idea of Joe pushing a shopping cart across Canada as a national awareness and youth empowerment project to help end youth homelessness with Sean as his champion.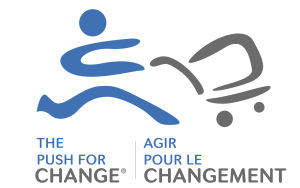 The shopping cart is a symbol of Joe's transformation from youth homelessness. It represents the very outcome we are trying to avoid for future generations.
Together, we plotted the idea of a national trek beginning in St John's Newfoundland, finishing in Vancouver BC.
Would that work?

Would people be inspired?

Could we teach something profound in doing this?

We thought YES!

Inspired by the dream we began.