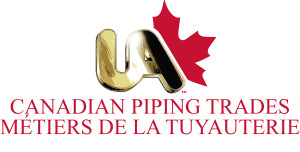 The Push for Change is proud to announce we have secured our Presenting Partner.
The building of our national campaign began Oct 10, 2011 when we asked the question out loud "how could we contribute to the end of youth homelessness in Canada."  We envisioned an inspiring walk across the country pushing a symbol of homelessness, a shopping cart, to raise dollars and awareness.
After the training walk in 2012 from Calgary to Vancouver we stepped back from the campaign.  It wasn't good enough just to do the walk.  We needed to engage the country and for that we needed further planning.
In September of 2014 we reset our launch date to May 1st 2016 and began feverishly building.  We needed dollars to sponsor the trek cost because we were committed that 100% of all donations would go towards the cause.  That meant we had to find friends, supporters and like minded partners that were interested in investing in young Canadians and in supporting The Push for Change.
This past August we presented to UA Canada at their AGM in Toronto.  When we were done, a member put a motion on the floor to support The Push for Change. That motion was carried and then it was announced that the UA Canada office would MATCH all local donations.
In the past few weeks we have been humbled by the support from UA Locals right across the country.  We were especially moved by the commitment from Terry Snooks and the members of Local 46 in Toronto who started the ball rolling in a big way.
Today we have the friends and the financial commitments to make it across Canada. We are proud to announce UA Canada as our Presenting Partner
@ua local 56
@UA Local 67
@UA Local 716 Plumbers & Pipefitters
@Association unie Local 144
@UA Local 170 Plumbers & Pipefitters Union
@UA Local 179
@UA Local 213
@UA Local 244
@UA Local 324
@UA Local 325
@UA Local 401
@United Association Local 488
@UA Local 496
@UA Local 500
@UA Local 516
@UA Local 527
@UA Local 628
@UA Local 663
@UA Local 682 Steamfitter Pipefitter
@UA Local 721
@UA Local 740
@UA Local 787
@UA Local 800
@UA Local 825
@UA Local 853
@Ontario Pipe Trades Council