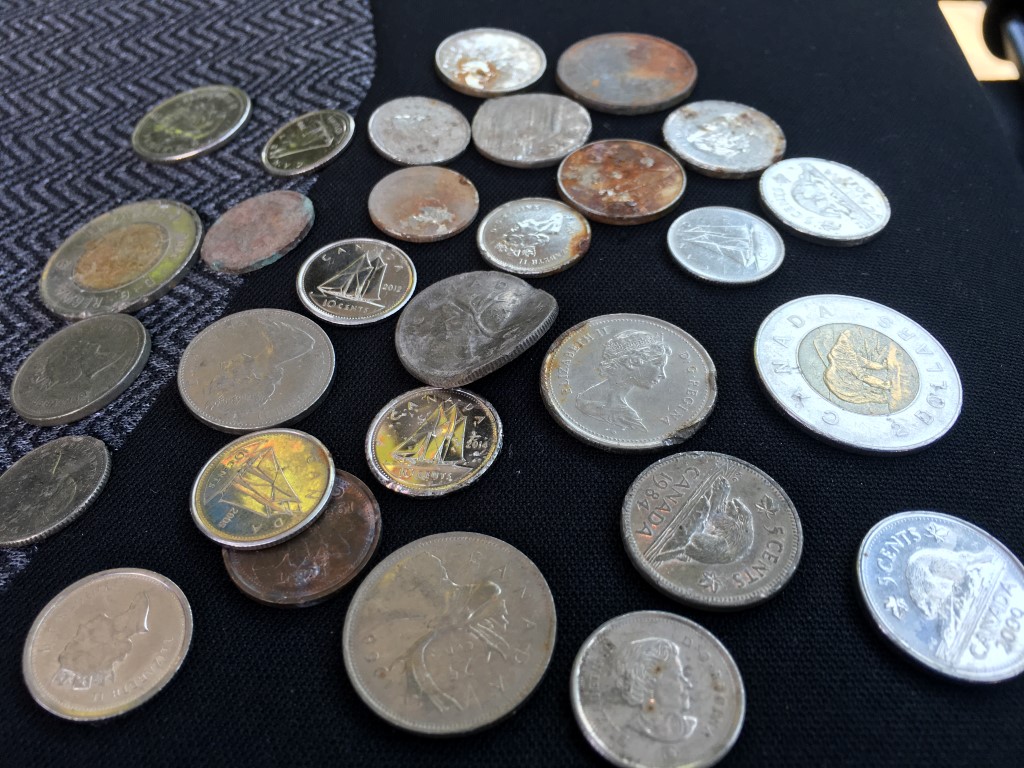 Over the past several years building The Push for Change campaign there were many days of uncertainty. Where would our sponsors come from? Would my 49 year old body be able to take the pounding? Would anyone even care about another trek across Canada?
On every single occasion our doubt was like a test of our faith. We doubted and faith answered. All our fears were replaced with a steadfast conviction that this was indeed going to happen.
Today we are on day 85 and have reached the 1703 KM mark. Two days ago we finished PEI, our third Province and headed to New Brunswick. I can say that today I rest knowing we will complete this work in Vancouver on September 30, 2017. My confidence is daily affirmed with the "breadcrumbs" I have been finding along the highway.
Since the campaign began in Newfoundland on May 1st I have been finding money along the Trans Canada highway system. I find pennies, nickels dimes and quarters. Occasionally I have even found Loonies and Twoonies. It's ironic I suppose that as I Push for Change I find change right there on the road. What is a little unnerving is where I find it. I have found coins in places coins have no worldly business being. For me they have become a spiritual thing. It's God or the Universe's way of saying I'm here and with you. They are acting as my shiny little Inukshuks across this great country of ours. And every time I find one I look up, say thank you, and keep walking.