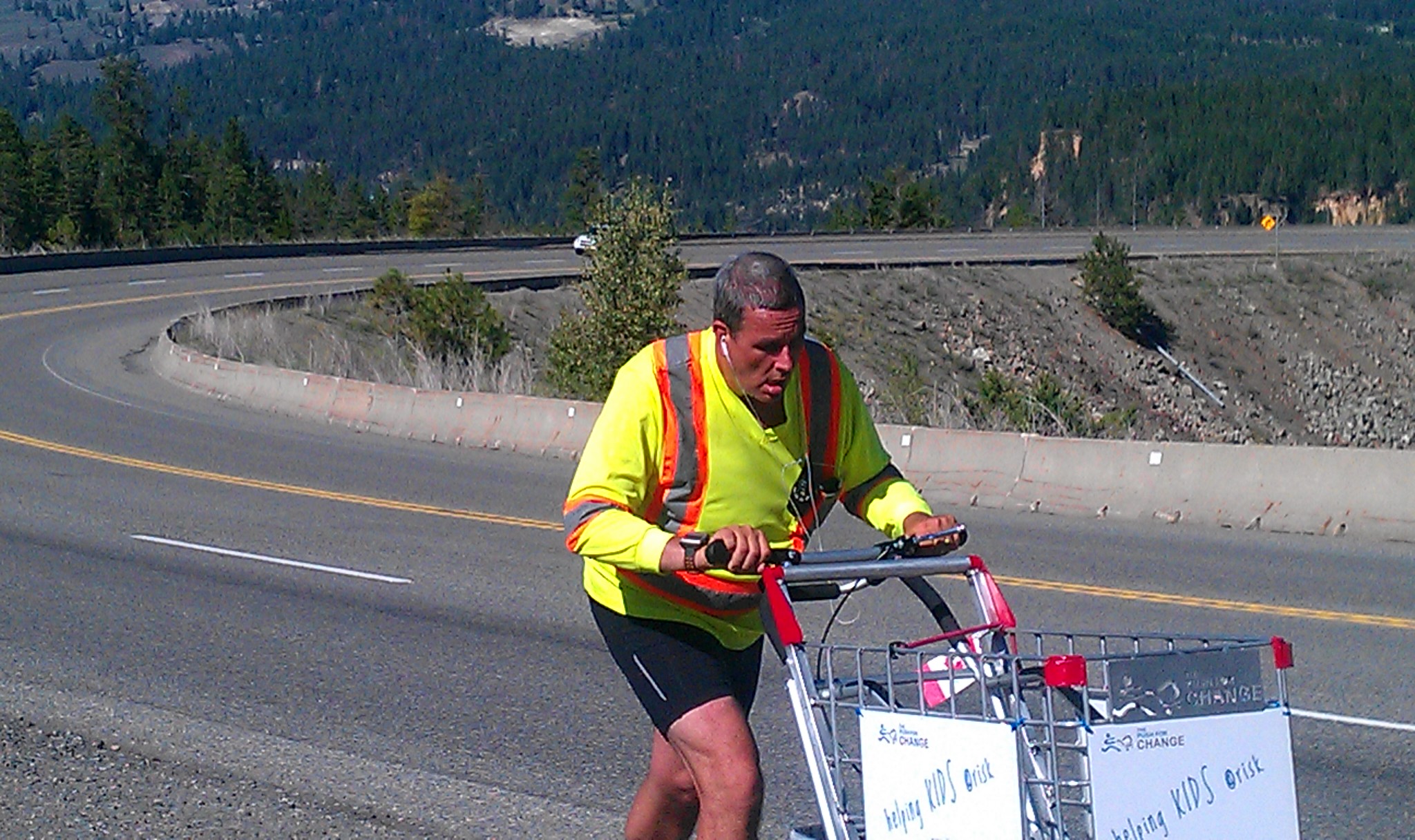 I think it's safe to say walking across Canada with a shopping cart is a big challenge.  It is indeed. But the bigger challenge is why we are doing it.  Youth Homelessness is such a complex issue. There are social economic challenges, education, vocation, housing, health care, outreach, and community transition.  When you start to delve into these problems it can feel overwhelming.  Kind of like the thought when one considers how to push a shopping cart 9000KM.
There is no magic answer. If there was we would have implemented a long time ago.  I think the issue is to look at this challenge a day a time.  When it's broken down like this it's manageable.  We look into and address each issue, we look at each community and most important we look at each person. We see them for who they are. Whether it's Sydney in Vancouver or Stephen in Toronto. We look for individual solutions that help the person grow and step into their possibilities.  When we tackle the problem this way we win.
And so each day we commit to action, moving one step closer to our goal.  When we do it this way it looks doable, we see results and we get closer to solutions.
What big challenges do you need to tackle?
How could you break it down into manageable daily bites?