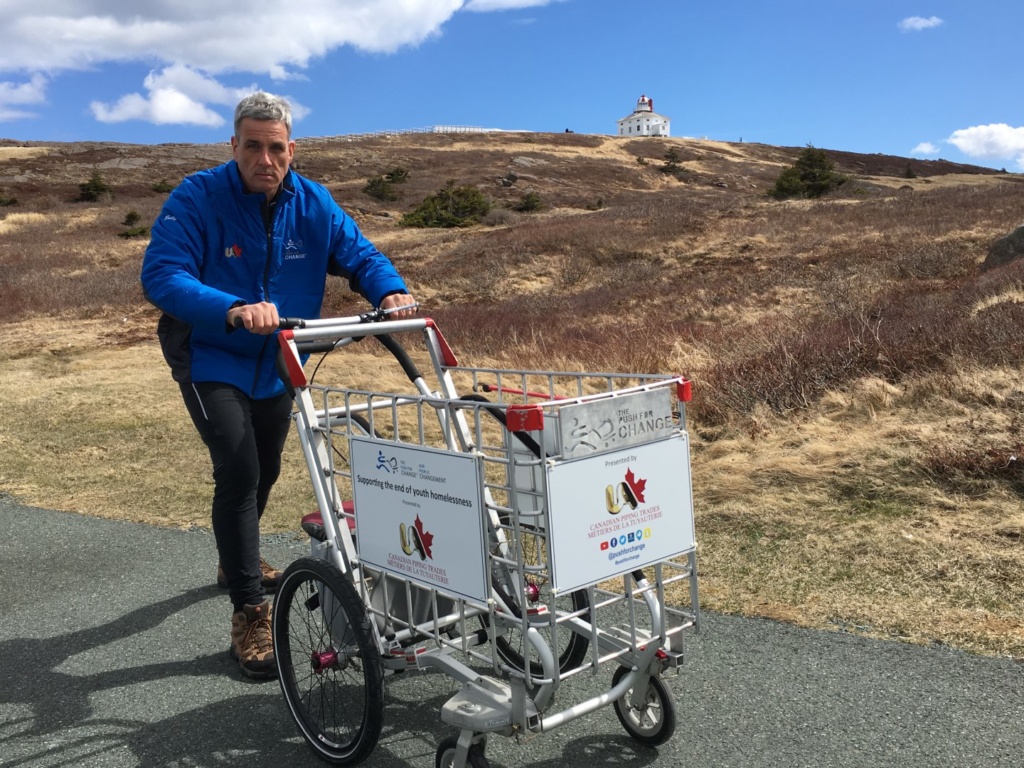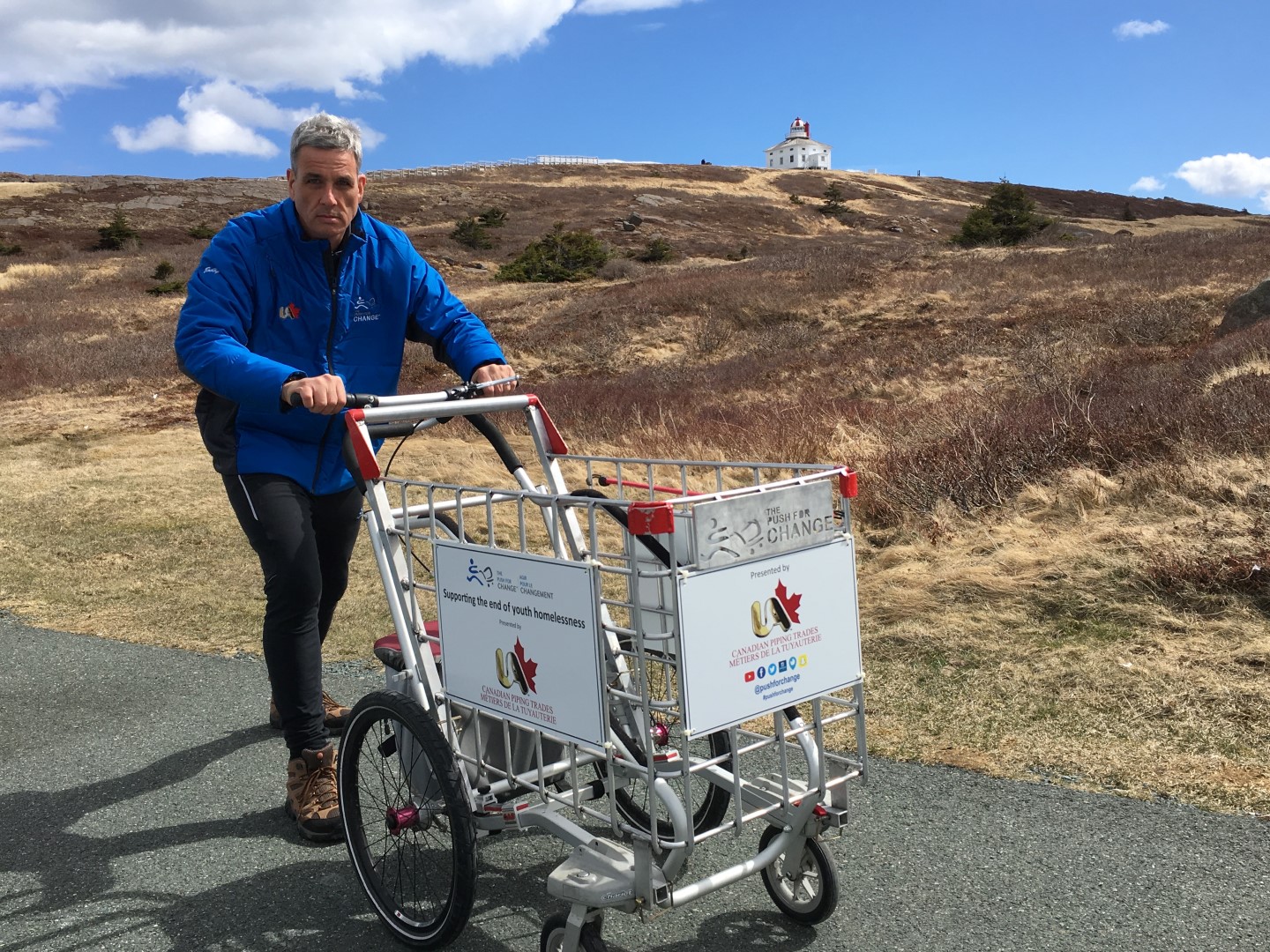 It's hard to believe The Push for Change just celebrated ONE YEAR of being on the road, walking 24km every day, pushing a shopping cart! Seems like yesterday we were in St John's Newfoundland preparing for the journey.  Last year at this time I was quite anxious about getting started.  There were so many uncertainties in front of us.  Could my body handle the pounding?  How would communities receive us? Would we make a difference? Would anyone care? What about winter in Northern Ontario?
Fear and the unknown go hand in hand.  Anything we are uncertain about can bring up that great bugaboo FEAR.  It's normal and natural to be afraid of what we don't know.  In fact it served us very well as we evolved as a species.  But when you're trying to accomplish great tasks fear can be an inhibitor if you listen to it for too long.  Fear can have a way of paralyzing your actions and stopping you in your tracks.
It took 5 years for us to build The Push for Change campaign and we had more than our share of uncertainty, ergo we had our share of fear.  But what I learned about fear is that is tends to melt away when you lean into it with your actions.  Instead of stopping in my tracks each and every time I faced uncertainty, I kept walking, both metaphorically and literally.  So what has that produced?  Well after 6,700 KM we have raised almost a half million dollars, walked through a Canadian winter, crossed 6.5 provinces, met the Prime Minister and watched a country invest in change directly linked to Youth Homelessness in ways we have never seen in Canada.
If all I ever did was walk when I felt good I would still be in Nova Scotia.  You don't feel your way towards success, you act your way there! By getting up each day and taking the necessary steps. For me it's been 8,910,000 million give or take.
What would have happened if I stopped when I was afraid?  What happens when you stop when you're afraid?  What possibilities are waiting for your courageous actions?