Be empowered as you contribute to a national awareness
campaign to help end youth homelessness in Canada.
Every night over 6,000 young people in Canada sleep outside, that is 6,000 too many!
Let's join together and Push for Change on March 3 and March 30, 2017!
The more participants the better!
2 x $500 PRIZES TO BE WON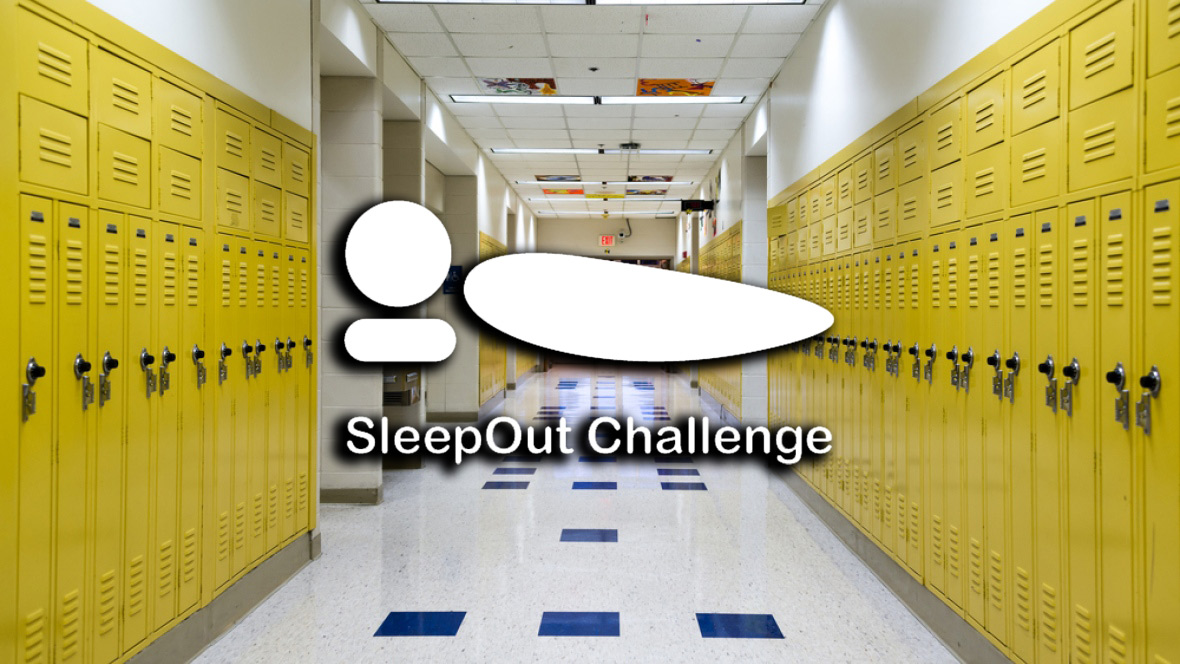 2  x $500 prizes will be awarded for each SleepOut Challenge on March 3 2017 and March 30 2017

Will be awarded to the school or organization who has the *highest participation of students/individuals in their SleepOut Challenge.

Prize money must be used to assist youth homeless initiatives in your community as decided by your SleepOut Challenge participants.

How the prize money was used must be declared publicly through traditional and/or social media channels.

Prize money will be awarded once participants have decided how to support their local initiative and must be spent within 90 days of SleepOut date.

Proof of how money was spent must be submitted to The Push for Change Foundation within 120 days of receipt

Your SleepOut must be pre-registered to qualify for this prize

Your SleepOut experience must be shared on social media on the evening of your SleepOut (tweet to @PushForChange using #PFCSleepOut) to qualify

*Participation prorated to school (and/or organization) size
An engaging, inspiring and interactive personal experience designed to provide education and transformative thinking. This challenge will have individuals SleepOut of their comfort zone (not necessarily outside), drawing them closer to the issues facing homeless youth every night.
By taking part in The Push for Change SleepOut Challenge, you will have the opportunity to reflect on and experience what 35,000 Canadian youth experience every year as they have no place to call home. Participants will leverage the power of social media while creating a safe way to experience hardships associated with homelessness. Not everyone can push a shopping cart across Canada like Joe, but everyone can help raise awareness by participating or supporting a friend in a SleepOut.
Participants will reflect on what homelessness feels like, being without the comfort of their own bed. Starting with only a sleeping bag, participants can fundraise to allow additional "luxury items" on their SleepOut. Our online Chimp platform is so easy to use you will have your fundraising page set up in minutes! Network effortlessly to your family and friends via email or your social media channels. All funds raised from the SleepOut Challenge will support The Upstream Project, a school-based youth homelessness prevention model, administered by Raising the Roof. While fundraising is not a mandatory component of the SleepOut Challenge, registration is encouraged to monitor participation.
SLEEPOUT & BE A CHANGEMAKER
Tune in during your SleepOut to our FaceBook Live Video Stream 7:00-7:30PM E.S.T. on March 3 and March 30 2017
Here's how it works: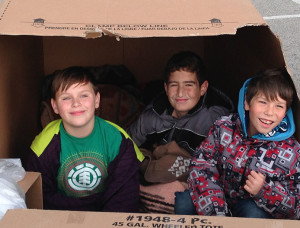 1. Register your SleepOut using the form below
2. Choose your night to SleepOut (While Nov 25, 2016, Mar 3 and 30, 2017 are national dates, you can choose ANY date)
3. Choose the location to SleepOut of your comfort zone (not necessarily outside, ex. garage floor, living room, school gym, office, church, or invite yourself to sleep on your friend's couch)
4. Set your fundraising goal
5. Challenge your family and friends to join or support you
6. Create your fundraising page here    -or-     click to download our pledge sheet
7. For teachers: download our Student Fundraising Checklist here
8. Reflect on what homelessness feels like and share on social media.   @PushForChange  #PFCSleepOut
9. For groups needing consent forms, download our rules, regulations and consents here
No Buy-In or Pledge to participate
Have fun & compete against other groups!
-Participation
-Bring your own sleeping bag
-Bring your cell phone
-Bring your own pillow
-Bring your pajamas
-Bring water and snacks
-Bring an air mattress
FREE
FREE
FREE* or $100
$5
$10
$25
$30
*FREE with full social media interaction,
participants must:
---
register online

share with your friends and family

follow us on Instagram and Twitter

like our Facebook page

share your "SleepOut Selfie" #PFCSleepOut
To each and every one who participated in our 1st National SleepOut Challenge on November 25, 2016: congratulations and THANK YOU!
Behind the scenes, collaborators across this country are petitioning the government to invest in the end of youth homelessness.
Raising awareness the way you have also raises the volume of the importance of this issue and why we need to continue to Push for Change.
All fundraising for The Push for Change – SleepOut
Challenge will be securely managed by our online fundraising partner, Chimp.
Donations by Visa, Mastercard or American Express.
Cash or cheques can be mailed
to: The Push for Change
52 Draper Crescent, Barrie, ON L4N 6B1