The Push for Change in Yonge Dundas Square
Sunday, October 23, 2016
12:00 – 4:00  PM
Meet Joe Roberts, former homeless youth turned successful entrepreneur, who is pushing a shopping cart 9000km across Canada to raise awareness and funds to prevent youth homelessness.
Homelessness can happen to anyone!  Come, be educated, inspired, and empowered as you make a difference and learn how The Push for Change is working to prevent youth homelessness.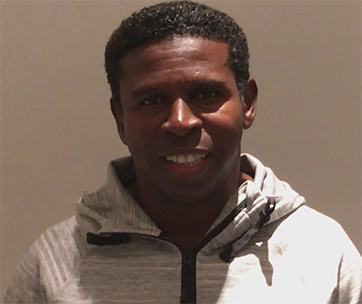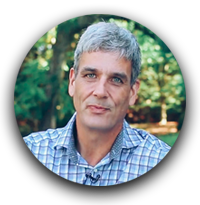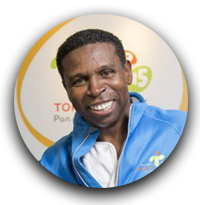 Pinball Clemons
Michael "Pinball" Clemons is an icon of sporting excellence, community leadership, personal character and integrity. The Economics graduate is the pro-football world record holder in all purpose yards which earned him induction into the CFL Hall of Fame.  He was also the first black head coach to win the Grey Cup in its 98 years, but is probably better known for his off the field exploits.  Pinball is the founder of his own foundation whose most noteworthy project to date is building over 200 schools in third world countries over five years.   The author, philanthropist and entrepreneur is currently the vice-chair of the Toronto Argonauts. Also a member of the distinguished Order of Ontario, Mike's proudest accomplishment is to be the husband of Diane, and the father of Rachel, Raven and Rylie.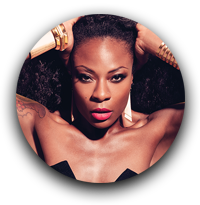 Jully Black
Jully Black is a true Canadian Icon. Named as one of ' The 25 Greatest Canadian Singers Ever' , (CBC Music) she has been dubbed ' Canada' s Queen of R&B Soul'  by her fans and peers. As a platinum selling recording artist, her music career has yielded multiple singles reaching the Top 10 pop, R&B and dance music charts. She has taken home multiple Juno Awards, earned many industry accolades and was hand selected to sing for the Queen of England.
With her powerhouse vocals, hilarious personality and love of people, Jully Black is truly every woman. Her passion for philanthropy has taken her to the shantytowns of Bangladesh to the villages of South Africa, and all across Canada. As a woman of faith, she champions important causes and believes in using her career as a platform to inspire others to celebrate the greatness that lies within each of us.
As a songwriter, Jully has written music that has touched the hearts of her fans and collaborated with industry heavyweights such as Sean Paul, Destiny's Child, among many others. She has shared the stage with superstars such as The Black Eyed Peas, Kanye West, Celine Dion, Elton John and Etta James to name a few.
She has been nominated for multiple Gemini' s and is a major presence in the Canadian media and entertainment industry. As host and media correspondent for CTV' s etalk, Jully was chosen to interview global megastars such as Jay-Z, Oprah Winfrey, and former president Bill Clinton. She has also appeared in films, television, and in theatre.
Jully recently launched her own record label, Jully Black Entertainment Inc., and continues to expand her reach by becoming the inaugural artist signed to the US label, "The Officials Music Group" founded by Atlanta' s Super Producer YoungPete Alexander.  Through this joint venture, Jully is the first lady of this groundbreaking label.  Fresh off the success of her single Fever, BOM BOM (featuring iconic reggae dancehall artist Tanya Stephens) is guaranteed to heat up and top the charts worldwide.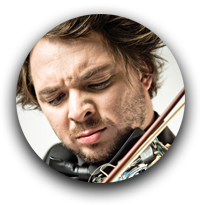 Dr. Draw
Dr. Draw is known as the first ever violinist to venture from rock and classical into electronic club culture.  Whether opening for A-list acts like Cyndi Lauper at an open air festival in the U.S., or creating near chaos at the Toronto Beaches Jazz Festival or playing luxury brand events like Chloé and Dom Pérignon; Dr. Draw inspires kudos wherever he plays. Lately, his reputation is growing eastward as he has become a hot commodity in Japan. Performances have included playing in Singapore and a spate of Louis Vuitton events in Hong Kong, Malaysia, and South Korea. He has just returned from a performance in August in New York City.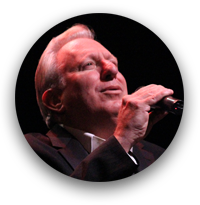 Robert Pilon
Stage, television and recording artist Robert Pilon was honoured to have played the signature roles of Jean Valjean in Les Miserables and The Phantom in The Phantom of the Opera both in the Toronto Productions and across Canada. He has toured worldwide bringing Robert Pilon and Friends to the international stage, recorded 2 CD's, Given the Chance and A Christmas Night, was a guest on Frank Mills' Platinum Christmas album, starred in his own award winning television special, A Canadian in New York with Gordon Lightfoot, Morley Safer and John Kim Bell among his guests, and been on numerous television specials over the years. Overseas Robert joined Veronique Beliveau in a tour and television special entertaining our troops and was a guest on several Frank Mills specials. Other shows include Stars on Ice with Skater Stephen Cousins and he has sung for live skating performances with Kurt Browning and most recently Patrick Chan.
As a Queen's Diamond Jubilee Medal recipient honouring those in the line of service for our country and remembering the victims of 9/11; Robert did 5 performances beginning with the Canada Loves New York Rally, the 5th Anniversary Concert in Central Park, the Beechwood Cemetery Memorial in Ottawa on the 8th and 9th Anniversaries and the 10th anniversary concert in New York City.
On the healthcare charitable front, Robert was a regular for CTV's Sick Kids Hospital telethon for five years, headlined North York General Hospital's 25th and 40th Anniversary Galas and Mackenzie Health Foundation Fundraising Concerts, UHN's Grand Cru, the Squires Hyland Trust of St. Michael's Hospital Foundation to name a few.
Robert's involvement with The Alzheimer's Society of Canada began when he was asked to perform for their annual fund raising golf tournament which he has enjoyed doing for the 5 years. This culminated in his performance for the Alzheimer's International Conference held for the first time in Toronto led and attended by The Princess Yasmin Aga Khan.
He has performed for the past 3 Prime Ministers, several Governors General and Her Majesty Queen Elizabeth II. 2013 found Robert was one of the headliners for The Shakespeare Globe Centre of Canada's Annual Gala, joined by their patron Christopher Plummer and MC'd by George Stromboulopoulos, was delighted to accept Liona Boyd's invitation to sing on her new recording released last year, conceptualized and starred in The Inaugural National Day of Service Concert in September 2013 at The St. Lawrence Centre for the Arts in Toronto bringing together top Canadian talent from across the country; brought Robert Pilon and Friends to the Ontario Shores Centre for Mental Health Sciences, sang for Her Royal Highness Princess Anne's visit to Canada in October, headlined The Royal Hamilton Light Infantry's Yellow Ribbon Gala at their Armoury for the past two years which this year honoured one of their own, Cpl. Nathan Cirillo. He finished 2013 performing as a special guest at several symphony concerts.
Over the years Robert has been of part of Mayor's galas in the GTA including in Brampton at the Rose Theatre, Pickering for Dave Ryan, for Hazel McCallion in Mississauga and The Mayor's Ball for The Arts in Toronto for Mayor Mel Lastman at the Toronto Convention Centre. He returned there for the annual Dragon Ball in support of the Yee Hong Centre.
In 2014 Robert was invited back to St. John's Newfoundland for, was in Toronto Alzheimer's, in Chicago in the fall for The Sanfilippo Foundation, in Toronto for the World Presidents Organization's event in early December and finished the year at Roy Thomson Hall headlining Christmas with the Salvation Army.
2015 found Robert performing for the corporate, charity and private sector in particular bringing his show to the St. Lawrence Centre for the Arts for Music Niagara, the 40th Anniversary celebration for the Squires Hyland Trust of St. Michael's Hospital Foundation, performing with Paul Anka for an exclusive event, singing for the Nelson Mandela family on a visit to Toronto, and for charities Aboutface and Providence Health Care among others.
Robert finished the year with a taping of his Christmas Concert in the magnificent chapel at Tyndale University College and Seminary in Toronto.
2016 finds Robert performing for several conventions in Toronto, travelling to Gander, Newfoundland for the 15th Anniversary of 9/11, coordinating and headlining the 20 year celebration for Sheena's Place and guest appearances with several symphony concerts.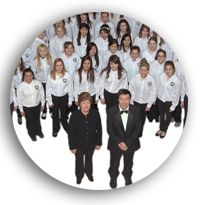 Laura Secord Secondary School Concert 
Laura Secord Secondary School, in St. Catharines Ontario's music department promotes student talent and fosters extra-curricular involvement with the production of professional calibre musicals, choirs, orchestras and bands. Membership in Laura Secord's 100 voice concert choir is open to all students and therefore is a wonderful mix of athletes, artists, and instrumentalists joining together in song. This awardwinning choir has a busy roster every year with many invitations to perform and compete outside of the school. Over the years, their annual music trip has taken them around North America, England, France, and Italy with a special performance in Venice for Mass at St. Mark's Basilica. They have raised thousands of dollars to support World Vision's child sponsorship through their ongoing "Sing Across the World" project. The choir has been fortunate to work with many professional musicians including country music legend Kenny Rogers, Take 6, Michael Kaeshammer, James Bryan, Robert Pilon, Craig Martin and Classic Albums Live, The Niagara Symphony, and legendary choral conductor and composer John Rutter. They have accompanied World Figure Skating Champion Patrick Chan, and in 2014 have been invited to sing in Chicago at the legendary San Fillippo Place de la Musique. Most recently they were asked by ET Canada to accompany electropop singing sensation "Lights" in front of 65,000 fans and millions of viewers for ET Canada's New Year's Eve 2015 live broadcast at Niagara Falls. Future plans include a South Carolina performance tour, accompanying Robert Pilon for the Mandela Family, and a performance with Manteca at the 2015 PanAm Games in Nathan Phillips Square.
Laura Secord Secondary School Concert Choir
Directed by Mr. David Sisler
(Mr. Sisler was awarded the Prime Minister's Award for Teaching Excellence in 2007)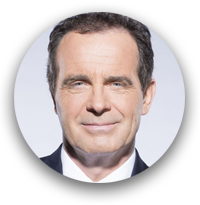 Rod Black
Rod Black's knowledge, versatility and enthusiasm have earned him a reputation as one of Canada's most recognized and distinguished sportscasters.
In his 35 years as a sports journalist, Black has been involved with a variety of different events and competitions, fitting into each role with ease. Black's extensive sports resume includes play-by-play announcing on TSN for CFL football, Blue Jays Baseball, NHL hockey, PGA Tour golf, World Championship boxing, ATP and WTA tennis, International figure skating as well as hosting duties on TSN for the Toronto Raptors, the NBA Finals, the CFL Draft, the Masters, the World Hockey Championship, the Canadian Open, the Queen's Plate, and of course the Summer and Winter Olympics.
Black called Canada's lone gold medal at the London 2012 Summer Olympics and pulled double duty at the Vancouver Games in 2010 by calling both figure skating and short track speed skating where Canada won a number of medals. He's also covered the 2002 Winter Olympics in Salt Lake City, the 1996 Summer Games in Atlanta and was CTV's prime time host for the 1992 Summer Olympics in Barcelona and the 1994 Winter Games in Lillehammer, Norway.
A consummate professional who displays passion and excitement in all that he does, Black received the 2005 Sports Media Canada award for Most Outstanding Broadcaster.
Rod has also hosted a weekly radio show "Live from Gretzky's" – syndicated on a number of sports radio stations around North America including XM Satellite Radio.
Inducted into the media wing of the Manitoba Sports Hall of Fame, Black's broadcasting abilities aren't limited to the sports world. The adaptable broadcaster is the former co-host of Canada AM – Canada's most-watched national morning show. The six-time Gemini Award nominee for Canada's Best Sportscaster is also the host/narrator of a variety of prime time specials and the honorary spokesperson for Plan Canada for which he received the Queen's medallion and the Diamond Jubilee medal for volunteerism.
Rod has also hosted an annual celebrity slo-pitch game and golf tournament in his native Winnipeg, which through the years has raised thousands of dollars in bursaries for high school students pursuing post secondary education. He also donates his time to help a number of other Canadian charities – the Special Olympics, Kids Help Phone, Sick Kids Hospital, Children's Aid Society, the Cancer Society, United Way, Ronald McDonald House, Right to Play and the Heart and Stroke Association.
A highly acclaimed guest speaker, Rod has a unique ability to connect with any audience through experience, inspiration and humor. He has been an emcee at charity functions in every part of Canada including the Bell Celebrity Gala in Toronto – the biggest event of it's kind in the country.
Still an avid golfer, baseball and hockey player, Black tours annually with the NHL legends raising money for a variety of local charities across Canada.
Rod and his wife Nancy live in Unionville Ontario along with their four young active children Tyler, Brody, Jesse and Sienna.
"I'm the luckiest guy in the world", says Rod. "I live, work and play in the toy department of life. Best of all, I understand that even though sport is only about games – sport is also about life lessons. Learning to win, learning to fail but mostly learning about yourself and realizing that anything is truly possible."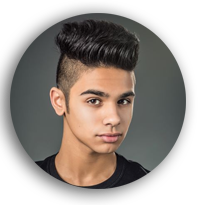 Dante Scott
Degrassi: Next Class fans will recognize Dante from the YTV show The Next Star where he was a Top 6 competitor in 2013. Dante's other television credit is appearing in a music video for "Stand Up" which aired on Family Channel in 2012. Dante's stage credits include Beyond the Moon, Rock and Roll Review, Dance Fuel, The Best Christmas Pageant Ever, Annie, Beauty and the Beast, The Christmas Carol and Willy Wonka and the Chocolate Factory. Dante hails from Windsor, Ontario and is also fluent in French.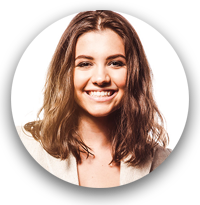 Ana Golja
Ana Golja joined the cast of Degrassi in its thirteenth season with a wide range of experience in front of the camera. Ana's television credits include Full Out, How to Be Indie, Flashpoint, Life With Boys, Vacation With Derek, Little Mosque on the Prairie,  1-800-MISSING, In God's Country, King of Sorrow, Connor Undercover, What's Up Warthogs and Clue.  Ana's theatre credits include The Sound of Music (Mirvish Productions Toronto) and Irving Berlin's White Christmas. In early 2016, Ana was nominated for a Canadian Screen Award for her performance in Full Out. Ana is also very passionate about her work with Free The Children. She traveled to Nicaragua with her Degrassi castmates in 2013. Ana was honoured to be asked to speak to a crowd of 15,000 students at the "We Day" in Saskatoon. When Ana is not shooting Degrassi, you can find her practicing opera with her vocal coach and taking dance lessons.  She is currently in the studio working on her debut EP and has partnered with the Canadian cosmetics brand, DDM, for 2 collections.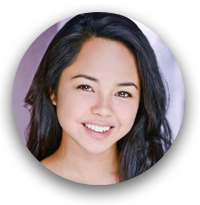 Chelsea Clark
Chelsea joined the cast of Degrassi: Next Class with a number of television credits that include Rookie Blue, The Stanley Dynamic and Life With Boys. Chelsea's theatre credits include Beginnings (off Broadway showcase), Legally Blonde, A Christmas Carol, Bugsy Malone, Aladdin, Thoroughly Modern Millie, Willy Wonka, Once Upon a Mattress and Anne of Green Gables. Chelsea also did numerous commercials including Rogers, Country Harvest and a Public Service Announcement for Bill 115 called "Who will help you?", which was an anti-sexual violence campaign run by the Ontario government. Classically trained through the Royal Conservatory of Music, Chelsea plays piano and voice. She is currently in level 10 in classical voice and a level 8 in classical piano. She won her 1st Kiwanis Music Festival (voice) at the age of 5. Chelsea is also a recreational dancer among them ballet, jazz, modern dance, and tap and attends an arts school in Toronto with a concentration in strings (cello). Chelsea is a Certified National Lifeguarding Society and Swim Instructor and teaches gymnastics.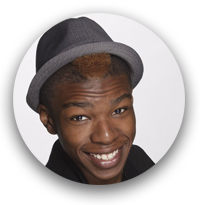 Richard Walters
Richard joined the cast of Degrassi as Rubber Room fixture Deon "Tiny" Bell in season 13. Richard's television credits include Lost and Found Music Studios, The Next Step, The Listener, Rouge, NrG Elite, Live at Sludgewater High and the television movie Aaliyah: Princess of R&B. Richard enjoys musical theatre and has starred in the productions of Hairspray, Fame and 13 The musical. Richard also danced in a Honda commercial for the 2015 Honda fit as well as the video game production of XBOX 360: Just Dance. Inspired by Michael Jackson Richard is also an upcoming recording artist under the alias of Morpheus Richards he hopes to inspire youth with his lyrics to better their future.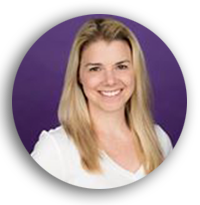 Jennifer Strype
Jennifer has been a singer and actor for 15 years and pursues her dreams with ferocious determination and unwavering perseverance. She has been the lead singer of the band "Ariel's Worm" since it's creation in 1998 with her brother Mike Strype. The band played all over Toronto and retired from the live scene in 2006, but not before having songs licensed to the TV shows 'Dawson's Creek', 'Joan of Arcadia', 'Beautiful People', and 'Party of Five'. Mike and Jennifer recently released a new Ariel's Worm album titled 'Be Where You Are'. Jennifer is extensively trained in singing and acting having performed in plays, musicals, film/television, commercials, as well as recording several albums and doing voice over work. She has, and currently sings the anthems for every major sports team in Toronto, including the Toronto Raptors, Toronto Maple Leafs, Toronto Rock Lacrosse, Toronto Argonauts, Toronto Blue Jays, and Toronto FC!! Jennifer thrives on stories told through song and character. "I love the connection that can be created through an art form, and sharing that connection with an audience. Most of all, I love anything that evokes emotion! Acting and singing ignite my soul!"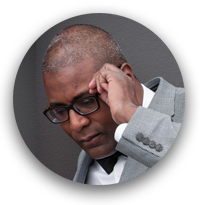 Garrick the DJ
Garrick the DJ is a sound chameleon. He pulls from an eclectic selection of genres to play to his audience, whether it's Old School Jams, Pop, House, Rock, Jazz, Classic Soul/Motown, or many others. There is no greater feeling than seeing people enjoy music, and he has built a reputation on his ability to ignite the human spirit. Garrick makes it all about connecting with his audiences, whether large or small to make sure they have a memorable evening.
A passion for music sparked his interest in Djing. He got started early on with his focus shifting to radio production, working as an on-air producer doing live-to-air broadcasts with CHUM FM from 2007 – 2011. Now, he is focusing on his DJ work, sharing music with guests at special events and venues. Garrick injects entertainment into any party, private event, and wedding.
While there are so many, a few notable career highlights for Garrick have been playing the Nuit Blanche Street Party for Virgin Radio and DJing a main stage event for Pride Toronto, one of the largest festivals of its kind in the world.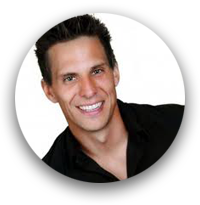 Dr. Sean Richardson
Sean was crucial in the beginning of the Push for Change with key contributing ideas; the shopping cart concept, the name change to "The Push for Change", the development of mission and purpose, the planning and execution of the 2012 "qualifier" walk from Calgary to Vancouver and most importantly helping Joe prepare mentally and physically for the years of training it took to get this far.
Sean is a performance psychologist, with a PhD in the sport psychology of excellence; he intuitively understands what starts and stops people from succeeding. He is a former elite athlete and an expert in High Performance. He is a consultant to CEOs, Executive Leaders, Olympians and professional athletes.
The bottom line is, with Sean's help, Joe has been able to perform at a level necessary to take on a challenge of this magnitude.
Sean's contribution to The Push for Change is as a team-mate to Joe, a friend, a training consultant, and most of all a professional advisor on everything that will make The Push for Change a success. Sean brings the experience of building high performance mindsets combined with the competency necessary for dealing with the inevitable psychological roadblocks that stand in our way.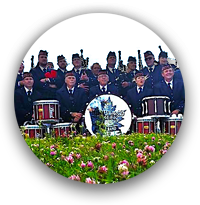 Glenn Healy Highland Creek Pipe Band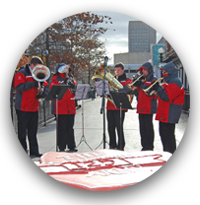 Salvation Army Brass Ensemble
The first ever Salvation Army Brass Band was formed in 1879 in England, others followed later in several other cites across the world. It was not long before the Army fully adopted the use of brass music in its work, and the Salvation Army Headquarters eventually established the International Staff Band, its flagship ensemble, in 1891.
This particular version of the Salvation Army band is based in Toronto and is run seasonally during the Christmas season through the Divisional Headquarters Public Relations Department. The group is known as the Kettle Band and plays at numerous locations across the GTA and is used to raise awareness for the Salvation Army Christmas Kettle Campaign. This group can be seen on street corners, shopping malls, or concert venues, and are frequently invited to play Christmas carols in prisons and company Christmas parties as well as always being present on television for Salvation Army Christmas Kettle promotions. The purpose of the band is the same as every other Salvation Army band, and that is that each member is evangelizing the gospel of Jesus Christ to people of the community through music making.
Be a part of Canadian history and Walk with Joe and Pinball into the Square!  A one kilometer walk you will never forget.
Join Joe on his walk into Yonge Dundas Square
Begin your fundraising page today! Click the button below to get started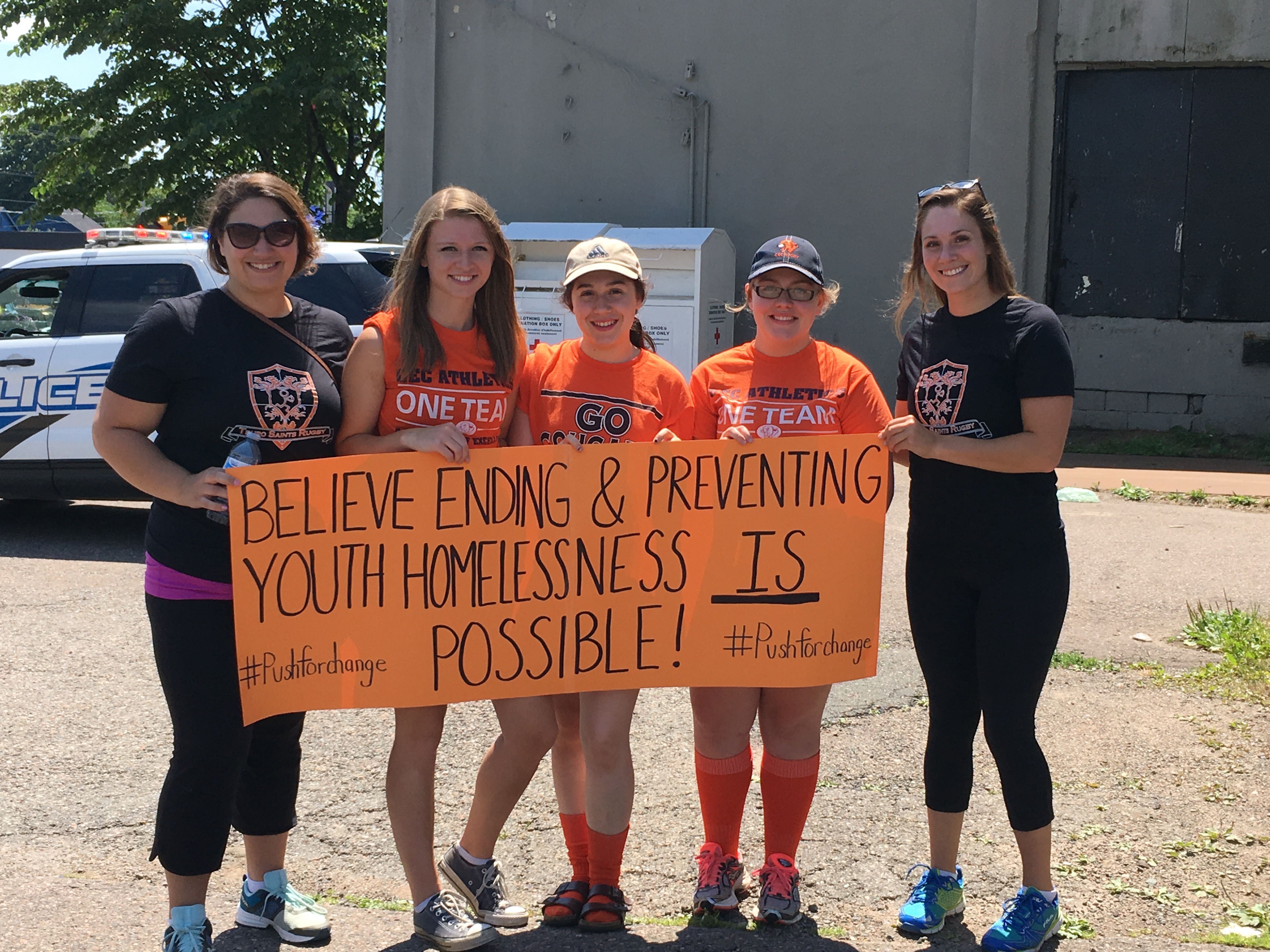 Push a Celebrity Cart with Joe and Pinball Clemons
Begin your fundraising page today! Click the button below to get started
Want to register your class, team, or a cart sponsorship?
Please contact Marie Roberts at marie@thepushforchange.com   or   1-778-875-5202